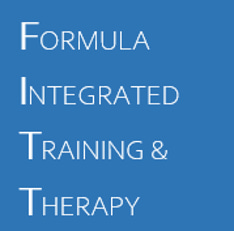 Formula Integrated Training & Therapy LLC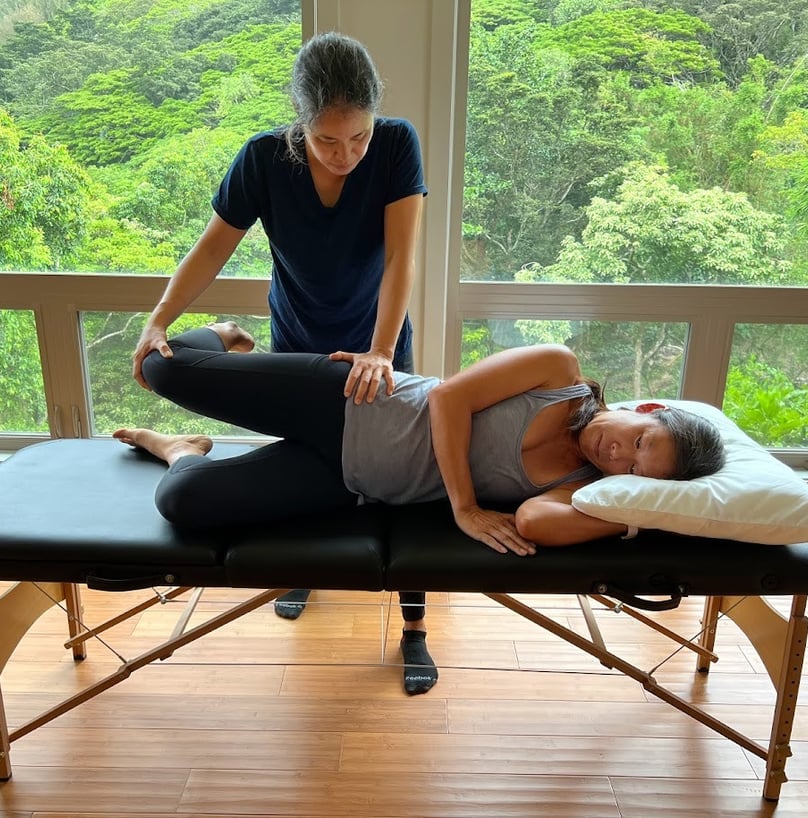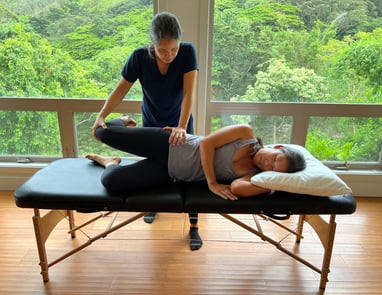 Uncover your optimal
potential
Traditional physical therapy is reactive. You generally don't see a physical therapist until something has already gone wrong. At Formula Integrated Training, we believe in being proactive, providing pre-injury screening, movement assessments and body tune ups to address your imbalances and optimize your movement patterns to help you reduce your risk of injury.
As physical therapists, we are well equipped to address any area of pain or physical injury. At Formula Integrated Training, because we are a fee-for-service practice, we have the freedom to treat your body as a whole, not just an individual body part, which is necessary for optimal recovery.
All too often, insurance benefits are exhausted before full recovery has been achieved. When you choose Formula Integrated Training, we can work with you to regain the confidence in your performance beyond what may be achieved with traditional physical therapy services.
Here's what our customers say
I can happily attest to the uniqueness and effectiveness of the physical therapy methods used by Mieko Iwamoto. I initially overheard her explaining to a mutual friend about how different parts of the body are interrelated. Perking my interest, I decided to try Mieko's methods. I had no specific injury or pain, but I knew my 73-year-old body could be better.
In the past, I had been to traditional physical therapist for back pain and tendonitis. I was not satisfied that the exercises they gave me would "cure" the problem, but was only meant to strengthen the surrounding muscles. So, before meeting Mieko, I opted for surgery to resolve my back pain.
With Mieko, the methods involved mindful breathing while holding my body in a specific position. If I didn't do this myself and experience instant results, I would not have believed that this methodology really worked. Specifically, I have been able to release the tightness in my neck, shoulders and hips.
I trust Mieko who is super professional and patient. She explains what she is doing and why, and asks my permission to before trying a position. With these exercises, there is no pain like I experienced with traditional PT. I am truly amazed with this unique method of "readjusting" my body
Very respectfully,
Carolyn H
Mieko Iwamoto is a true magician. But instead of a magic wand, she uses her years of experience and wealth of knowledge to transform your body from one that's in pain to one that's stronger, healthier and thriving.
In my situation, I was experiencing lower back, shoulder, and neck pain. For years, I thought the pain was caused by tight muscles because my job requires me to sit and work at a computer all day long. After Mieko did a full evaluation, including observing how I walked, sat and even just stood in place, she spent so much time explaining what was actually going on in my body. To my surprise, it was the other way around -- my muscles and joints were too loose, which meant I was going about trying to relieve my pain with the wrong methods. Instead, she created a customized plan with exercises that helped address all of the areas on my body that were in pain. These exercises were so easy to do and I felt IMMEDIATE relief. The best part is that you don't need to buy expensive exercise equipment! I was able to do all of these exercises using things I had at home -- including using my own body to make myself stronger.
I highly recommend you visit Mieko Iwamoto if you're experiencing pain or just want to get stronger. She always took the time to explain things to me in a way that I could understand and would leave me with my mind blown (I seriously would tell her that at almost all of my appointments). The improvements that you'll feel after incorporating her exercises will make you wish you had met Mieko a lot sooner. And one of the biggest takeaways that I had after working with Mieko is that not only did she help transform my body physically, but my attitude and emotional health also became so much happier and positive and that was such a big change for me as well.
- Gayle H
Being an athlete for most of my life, by the time I made it to my 30s, I figured I was just going to have to live with my chronically stiff, painful back and my "shot" knees for the rest of my life. That notion only felt more certain when I reached my 40s. So, now that I'm quickly approaching 50, imagine my surprise that after working with Mieko at Formula Integrated Training & Therapy, my back and knees feel better than they have in years--it's as if she's found a way to turn back the clock! I no longer have daily back pain and I feel so much more flexible--no longer stiff! And now my knees don't stop me from doing anything I want to do! If I hadn't experienced it for myself, I wouldn't have though it possible to achieve such dramatic results from physical therapy. Thank you, Mieko and Formula Integrated Training!
- Beth K
Mieko has a unique, whole body/whole person approach--she investigates beyond the doctor's medical diagnosis and beyond where you, based off of what's painful, think your problem is. She assesses from head to toe to find contributing factors in areas away from the pain and addresses all those connected sites to make the potential for recovery greater. She provides visual aids as well, and thoroughly, in effective ways, teaches you exercises and techniques and explains how they will target your problem or injury. 5 stars!
- Kori M-Y
Mieko truly cares about each person she sees. She goes above and beyond and is not satisfied until she finds the underlying root of your problem. She is thorough, methodical, knowledgeable and finds solutions to all your problems! I recommend Mieko for all of your physical therapy needs!
- Reese Y